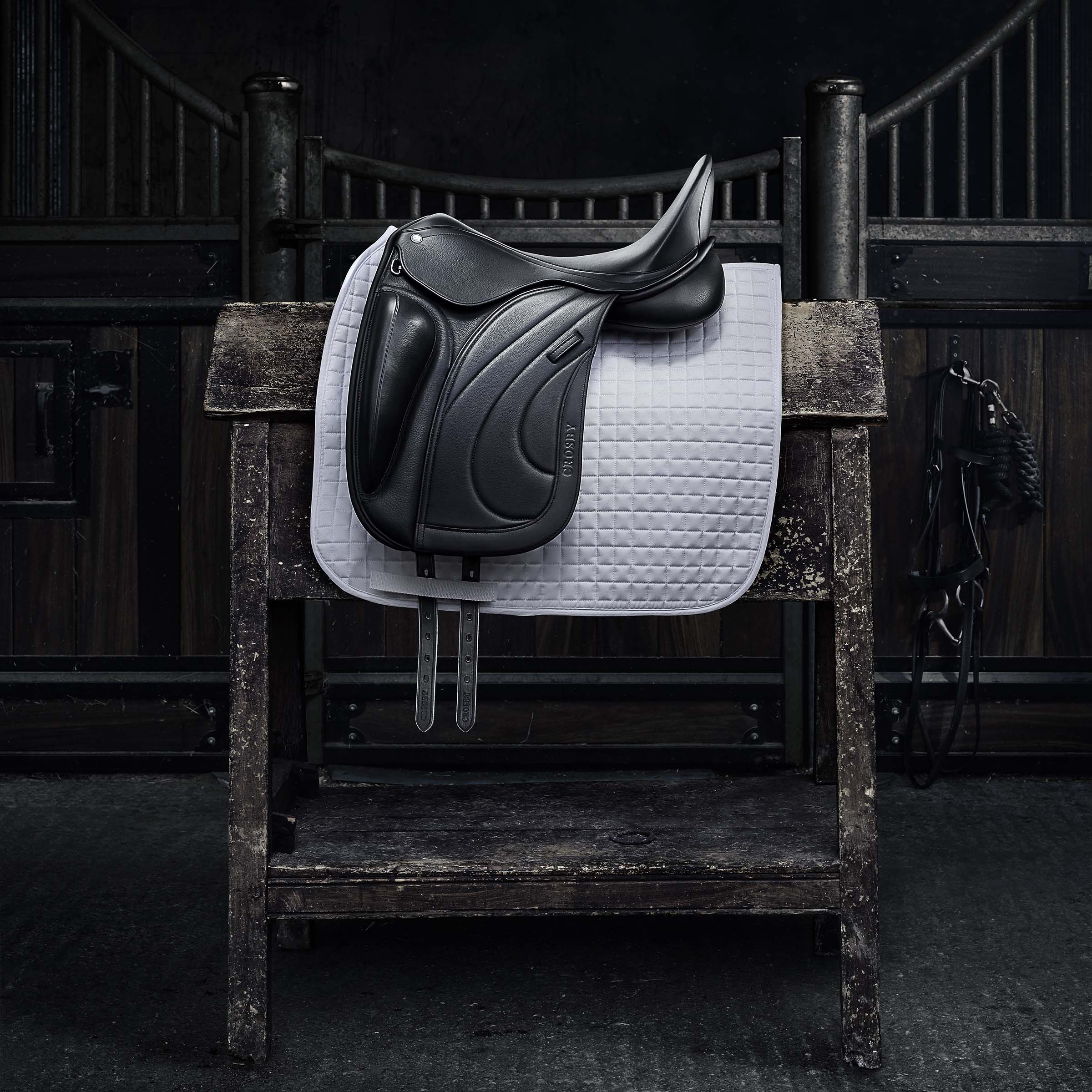 Introducing the New Crosby Collection
The new collection from Crosby Saddlery has been beautifully crafted and purposefully designed to exude a timeless quality that makes them the cream of the saddlery crop.
Inspired by English design, these saddles are ideal for everyday usage from hacking through to events and competitions. Our Master Saddle Maker uses their knowledge and experience to select the finest quality leathers, before sensitively crafting works of art that embody innovative design and traditional handmade finishing techniques. A brand respected around the world, these saddles offer exceptional performance and durability, perfectly balancing the needs of both horse and rider.
The new Crosby range consists of three dressage saddles; Crosby Dressage With Adjustable Knee Block, Crosby Dressage With External Knee Block and the Crosby Dressage saddle. One monoflap event saddle; Crosby Monoflap Medium/Deep Seat Event and two close contact saddles; Crosby Prix De Nation Close Contact Saddle in Covered and Solid Leather. All made from the finest quality, soft and supple luxurious leather, the generous channel widths combined with the Opti-Fit gullet system allows these saddles to be customisable, enabling optimal fit and comfort for your horse.
For peace of mind, all Crosby saddles come with a 2 year workmanship guarantee and a 10 year tree warranty. Prices start from just $1489.99.